Benefits and Uses
Nutritional facts.
The nutritional content of Brazil nuts are high, because with 450 gr. This daily requirements of the human body are covered, in terms of: calories, minerals and vitamins.
These seeds have a high nutritional value, especially proteins and essential amino acids it contains. They can be consumed raw, roasted or as an ingredient in sweet dishes or baked form.
The composition of 1 oz. (28.35 g.) Brazil nut is as follows: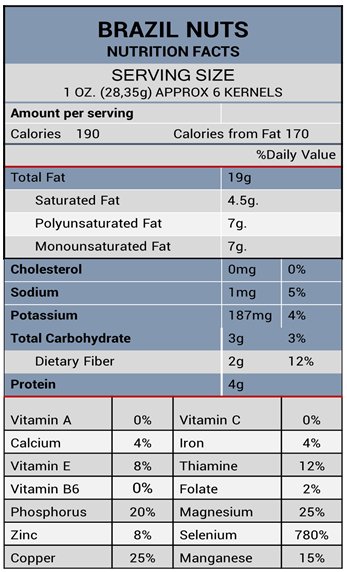 HEALTH BENEFITS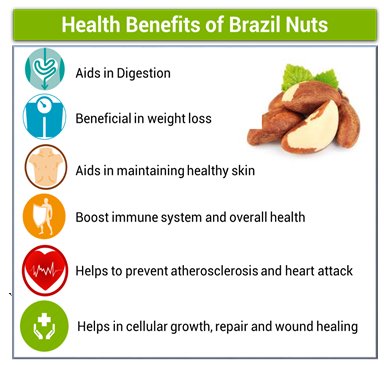 Infographic based on the page: www.organicfacts.net
EXTERNAL LINKS.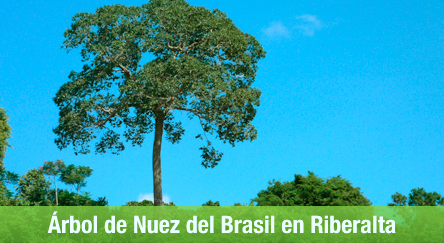 Contact us
For more information about our company, please fill the form.